Valencia has become a very popular tourist destination in recent years, and rightly so: it has a lot to offer in terms of beautiful historical buildings, spectacular modern architecture, like Calatrava's City of Arts and Science, great beaches, a cosy old centre with many small squares and little shops, gastronomy (the famous paella!) and very good wine.
If you're looking for accessible tours or holidays in Valencia – we offer accessible tours for people with reduced mobility, in and around Valencia city. Moreover, we could organise your adapted hotel and adapted airport transfers, book restaurants, organise mobility equipment (like electric bed, shower chair, lift, etc.) or arrange special (nursing) care and support for you.
Check out our new web site: Accessible Valencia, or contact us for more information.
We collaborate with Disabled Access Holidays (UK), with Sage Traveling and Accessible Travel Solutions in the USA, with Samana and WeTravel2 in Belgium, Freizeit Freisein in Austria and with Schottland für Alle in Germany.
---
If you're interested in coming to Valencia, and if you'd like more information, let us know; we could help you explore the options and organise a tailor made holiday for you. For individuals, families, small or big groups.
Have a look at our activities and tours to get some ideas; they can all be adapted to your own wishes.
---
Wine tasting
Interested in doing a wine tasting of good Valencian wines? We do our wine tastings in a cosy bar in the old centre of the city, with an English-speaking vinologist/sommelier specialised in Valencian wine.
We usually try a Valencian Cava (Reserve), a white and a red wine, but any other selection or more wines, is possible, of course; how about a Cava (sparkling wine) tasting? Or even different vermouths....
Snacks or tapas could also be included in the tasting.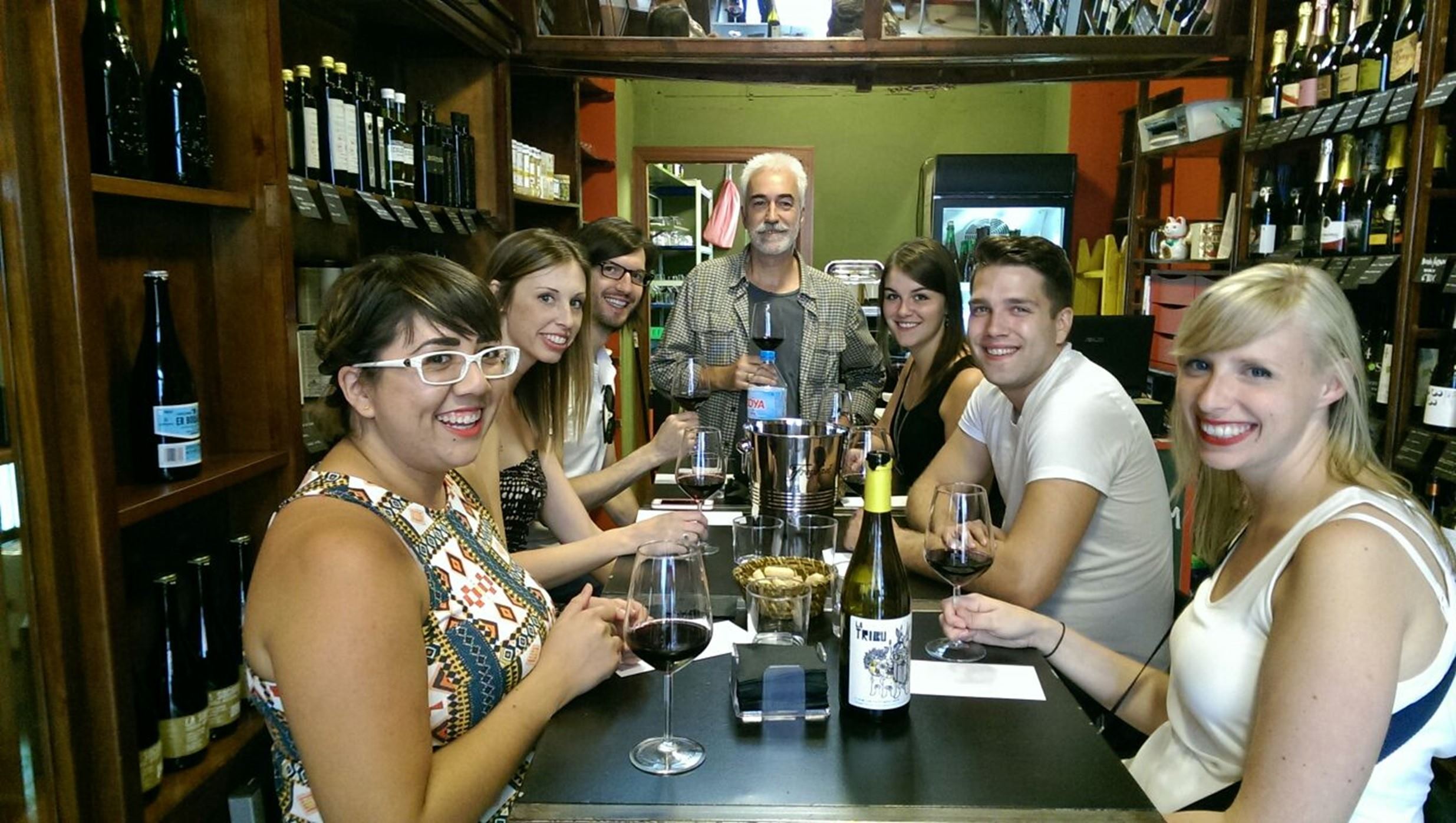 ---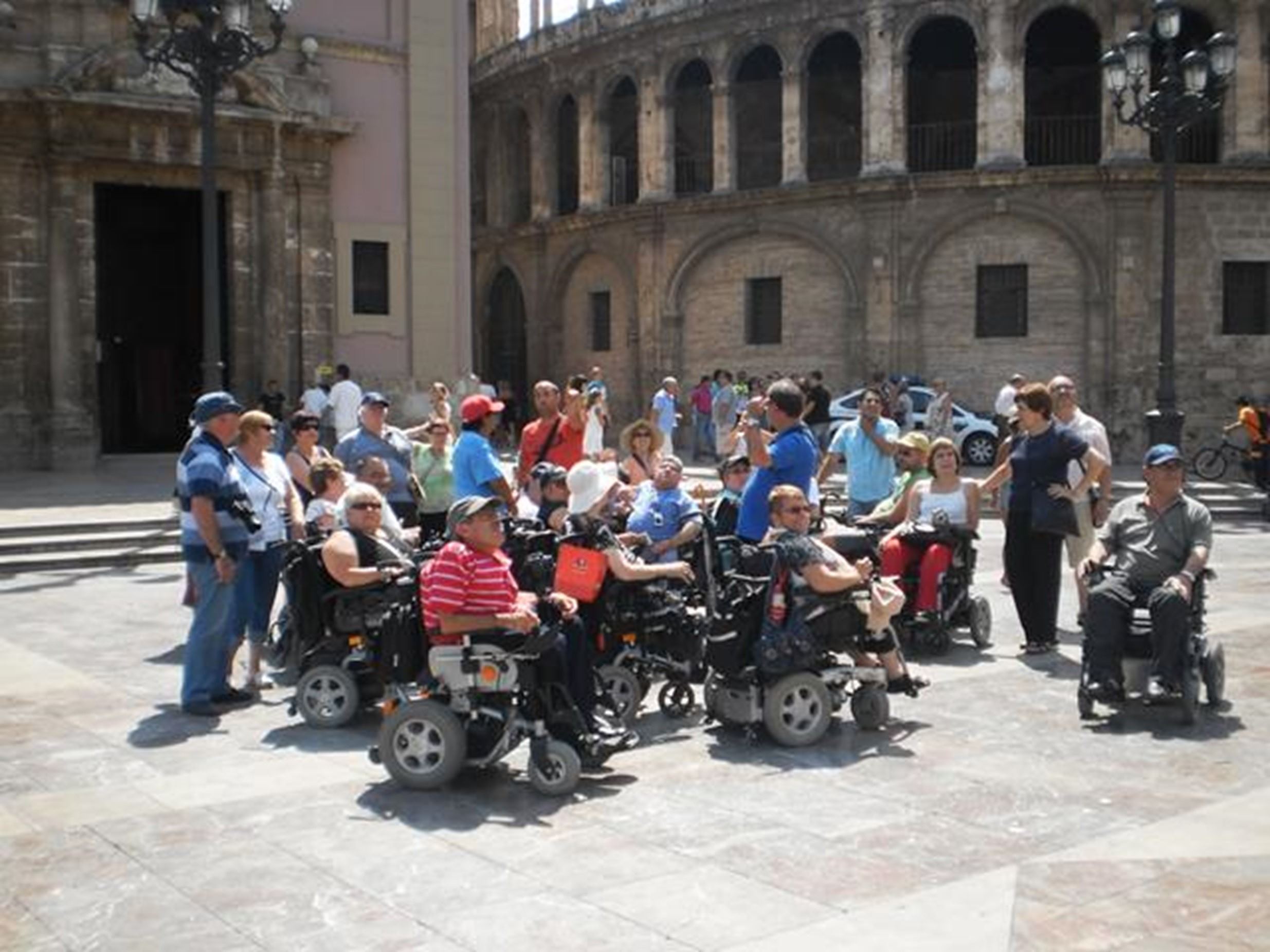 City tours
The historical centre of Valencia can easily be visited in a wheelchair; you learn something about the history of the city while exploring the old city and seeing the most interesting buildings. We could stop somewhere for a drink. Usually we don't go into any of the buildings (we see them from outside), but it could certainly be organised.
An additional option is to use an adapted vehicle to see some other buildings in or near the centre, and the modern buildings at the City of Arts and Sciences, and even visit the port and beach area.
Plenty of options – just let us know what you would like to do!
---
.
Valencia's beach
Valencia's beach is quite well adapted, with accessible
toilets and wheelchair paths, while the Red Cross
provides beach wheelchairs for on the beach
and for going into the sea (in the summer months only).
---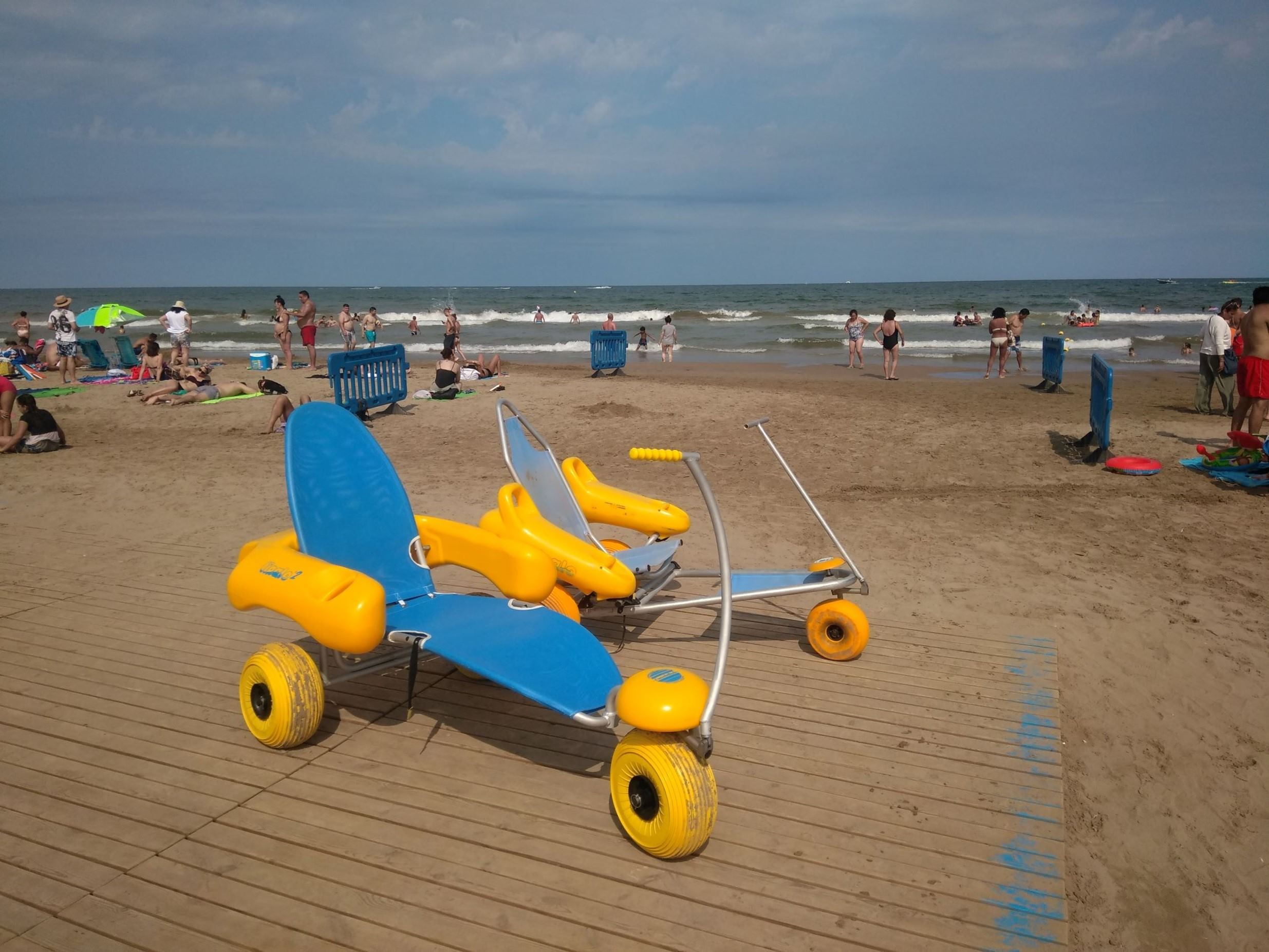 ---
Wine tour
A wine tour to a winery in the Utiel-Requena wine region, guided by a vinologist specialised in Valencian wines.
You will be picked up from your hotel by your guide, with an adapted vehicle, at around 10 AM. In the fully accessible winery we do a guided tour of the vineyards, production areas, cellars with oak barrels, and an explanation on how they make their wines. The visit ends of course with a tasting of some of their wines!
For groups (>12 people) there is the option to have lunch at the winery; with smaller groups/individual travellers we could go to a local restaurant in the region.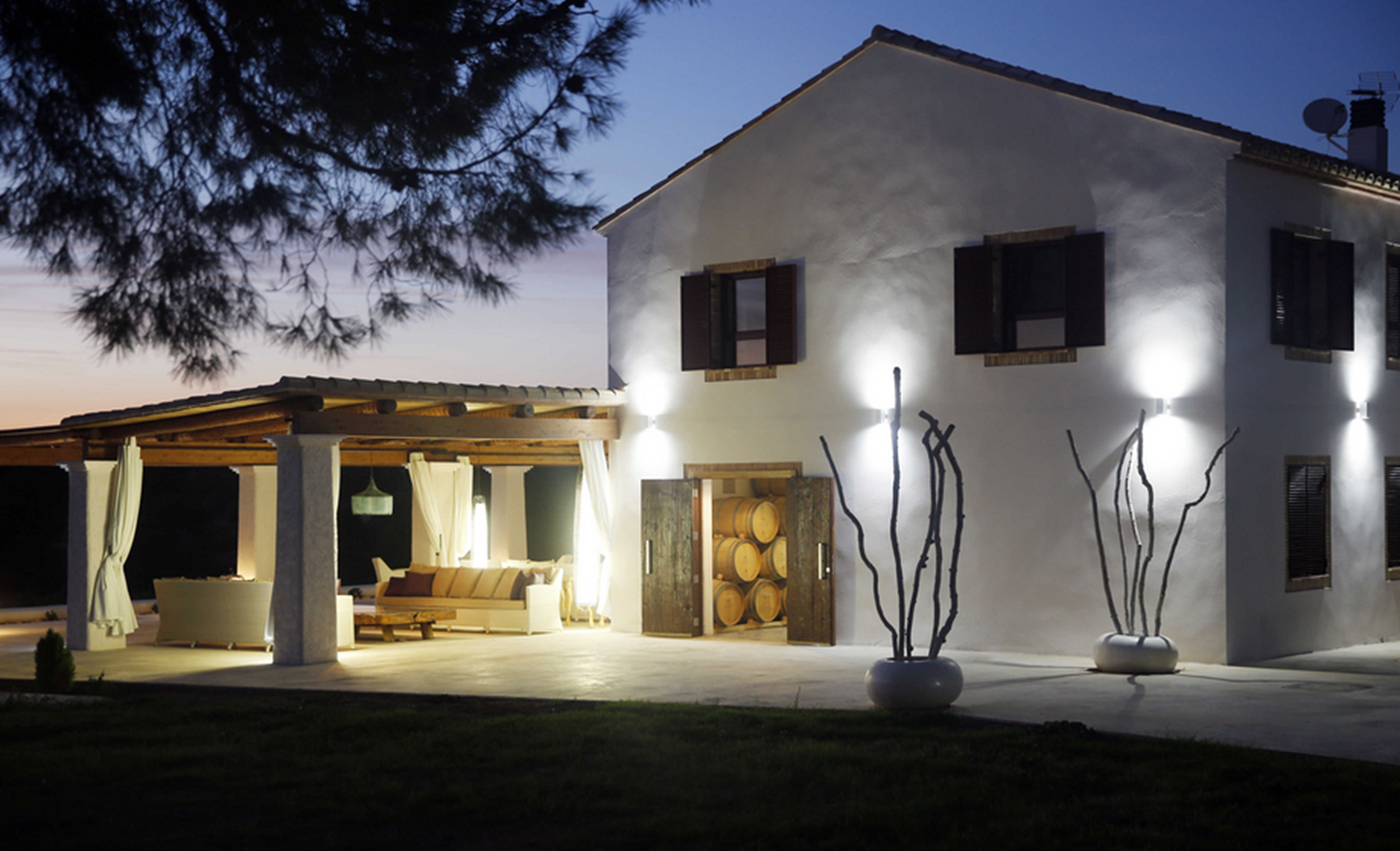 ---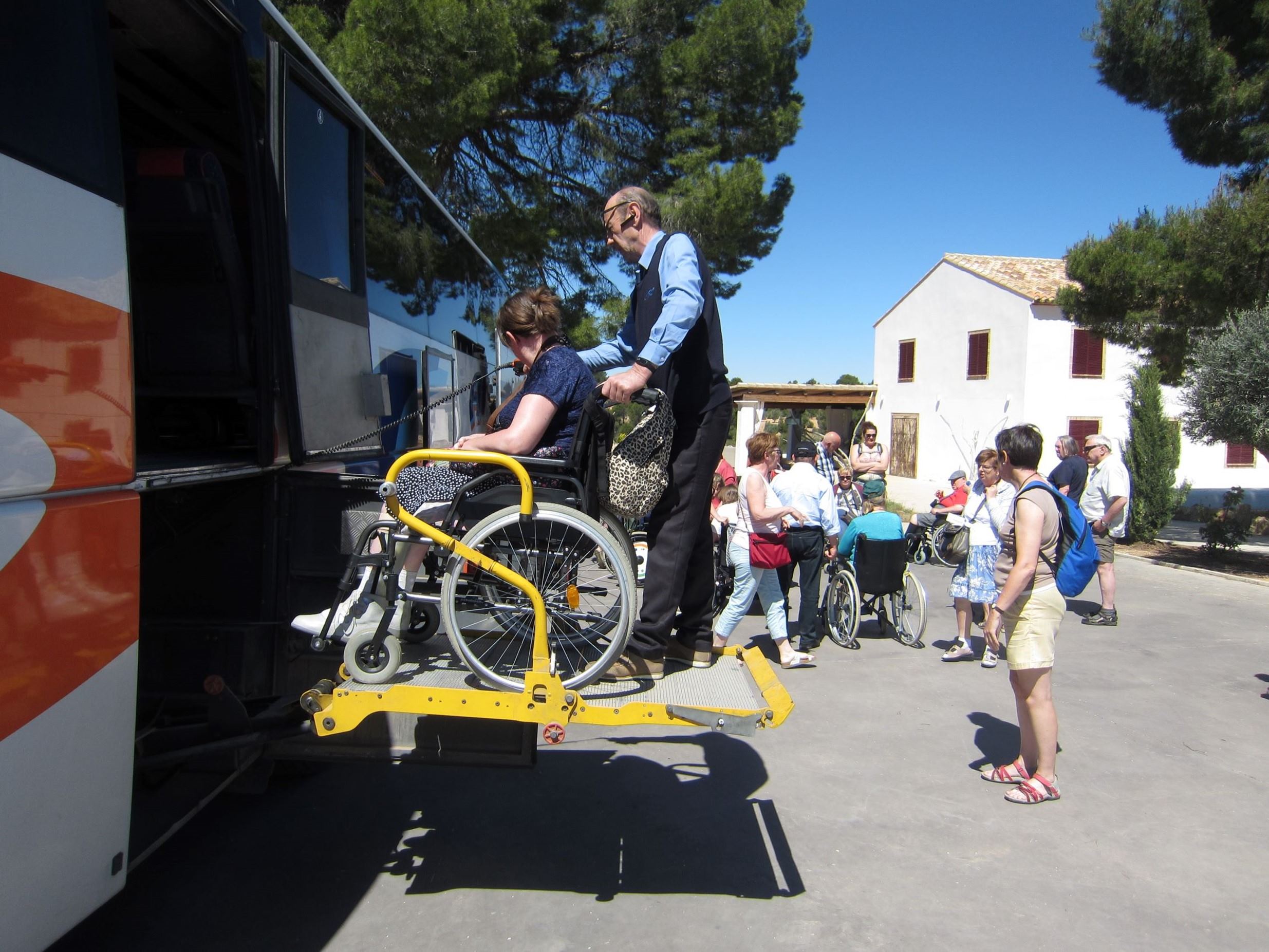 ---

---
Albufera Lake tour
You will be picked up from your hotel by your guide, with an adapted vehicle.
The Albufera Lake lies just south of the city, surrounded by the rice fields. Together with the dunes and forest that separate the lake from the sea, it is a protected nature reserve, where you can see many migratory birds on their way to or from Africa. On the way to the lake your guide will tell you about the history of the lake and the rice.
We will go to the village of El Palmar, right at the lake, where we will take a boat to see the lake and birds.
---

The Albufera rice is grown especially for the paella, and at the lake you can find Valencia's best paellas! So after the boat trip, there shouldn't really be any discussion about what to have for lunch...
---
Other accessible activities
Oceanográfic: Europe's largest aquarium park with animals, fish and birds from the different water-ecosytems of the world: the tropics, subtropics, arctic and antarctic regions.
Bioparc Zoo: the new zoo of Valencia where animals are not locked up in cages but are together (as much as possible...) in big open spaces.
Other historical buildings in Valencia that you won't see during the normal city tour: Mercado Colón, Estación del Norte, la Lonja (Silk Exchange), and others.
tell us about any other things you'd like to do and we'll check the options!
If you'd like to know more about our tours, send us an email or a contact form message; we'll send you options, suggestions, and prices.
.