Slovenia, a country where wine flows in our veins
(guest blog article)
Slovenia is diverse. In every single way. In terms of geography, this tiny country has four very unique regions with a multitude of landscapes. Culturally and historically speaking, the name "crossroads of Europe" sums it up nicely: Slovenia has received an injection of cultures on a colourful platter of areas for centuries. Viticultural is no exception.
Since the 5th century BC, when many now renowned winegrowing countries hadn't even heard of this precious liquid, our ancestors were already busy producing the stuff. All thanks to three main ingredients: climate, soil and tradition. The exact reason why these tribes began cultivating wine back then remains shrouded in mystery, but an intelligent guess would be because it's just so good, healthy (in right doses), goes well with food, and gives you that special buzz. Well, the tradition of winemaking in Slovenia is stronger today than ever.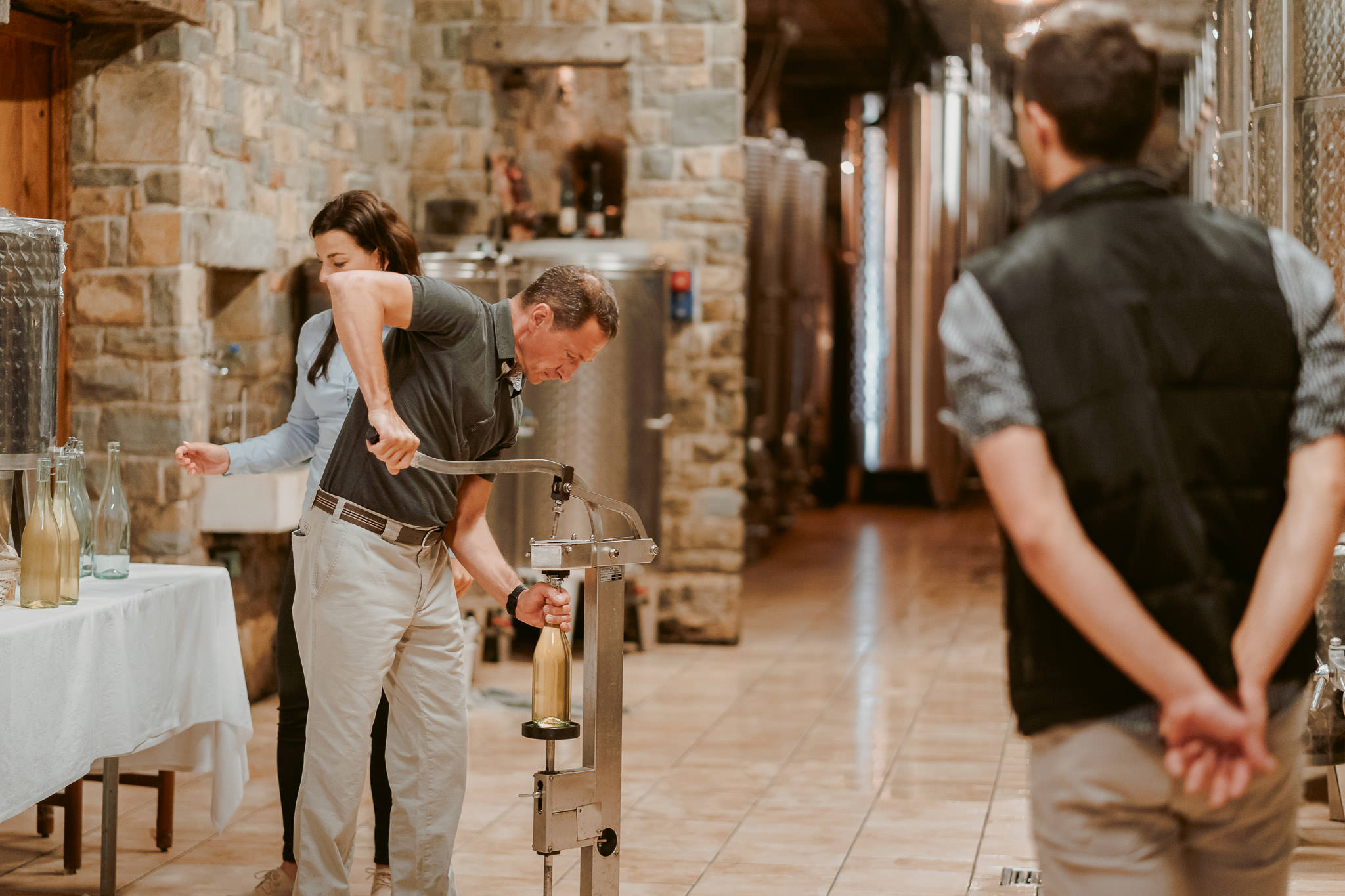 The perfect blend of microclimates has given birth to 52 varieties of grapevine. Did we mention how small Slovenia is? We did, but here's the size in digits: 20,273 km². Plus, most of our countryside consists of forests and mountainous terrain, both of which are utterly useless for growing grapevines. So how on earth is Slovenia placed among the top wine producers in the world? Because the parts that aren't forested or rocky are absolutely superb for building vineyards and are divided into 3 awesome winegrowing regions. The aforementioned climates (Mediterranean, Alpine world, Pannonian), located in the centre of Europe's winegrowing belt, provide soil that results from carbonate rock and Pleistocene clay, marls and sandstone with a calcareous binder, flysch, limestone and dolomite – excellent cocktails for grapevines to flourish.
No wonder there are around 28,000 wineries in our country of only 2 million people. Wine truly does flow in our veins. There's 1 vineyard per 70 inhabitants, and when it's harvest time, Slovenes come out in their thousands to join forces in picking grapes. It's a national tradition and a healthy way of socialising. Out of the annual production of approx. 90 million litres, 6 million litres of wine are exported, the rest is consumed locally. This is a very logical statistic, since the country's wine is of the highest quality. One more reason to come over for a holiday in Slovenia and taste it for yourselves.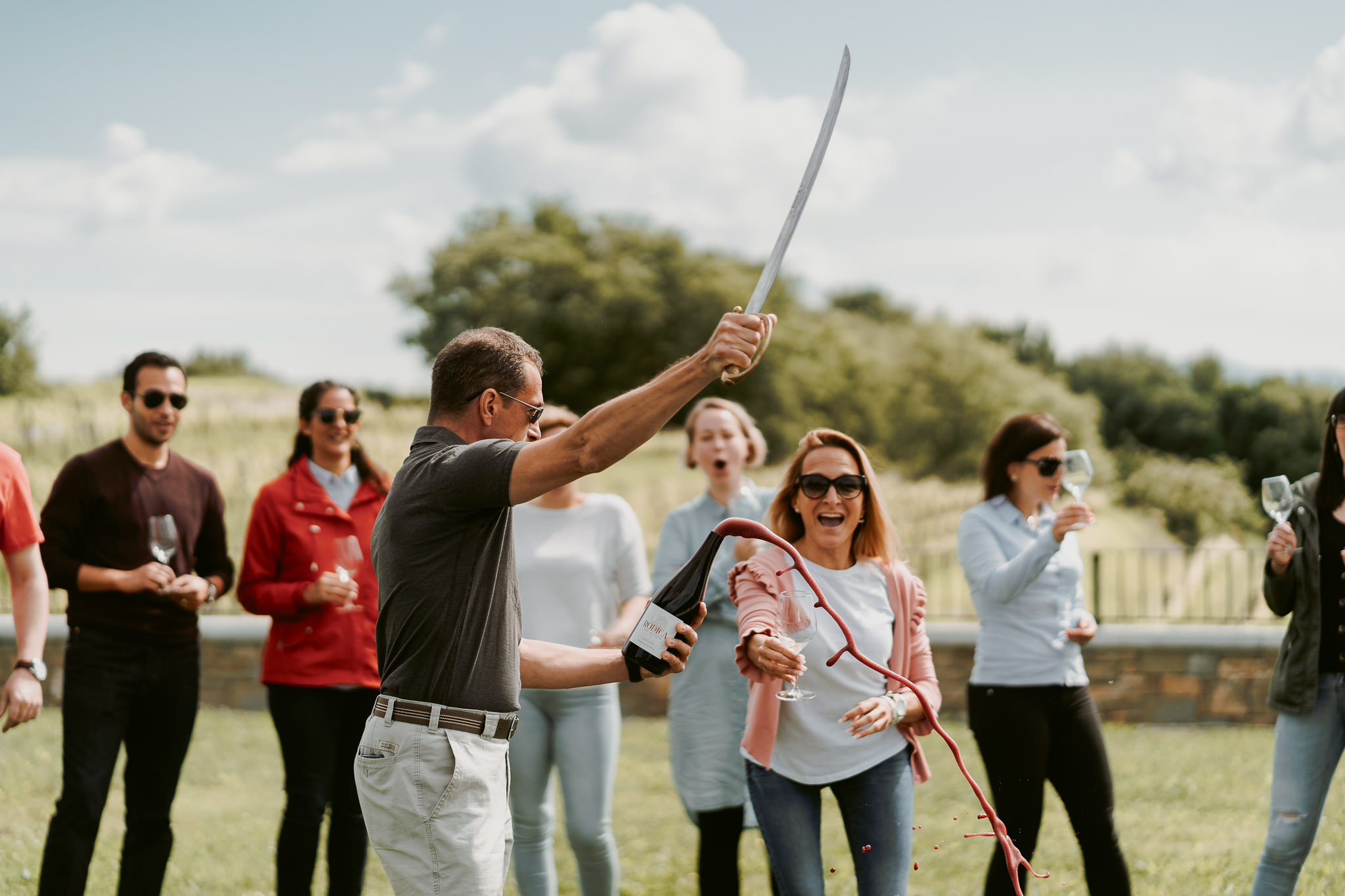 Whether you're a wine expert or someone who enjoys the odd drop over lunch, the best way of experiencing Slovenia's winemaking tradition in the quickest possible time is by joining a wine tour. This type of wine tourism is growing in popularity. Fast. Why? Because it's an all-inclusive experience. Wine tours not only allow you to taste a rich variety of different high-quality wines, but also give you a chance to walk through the vineyards, talk to local wine producers and mingle with likeminded people.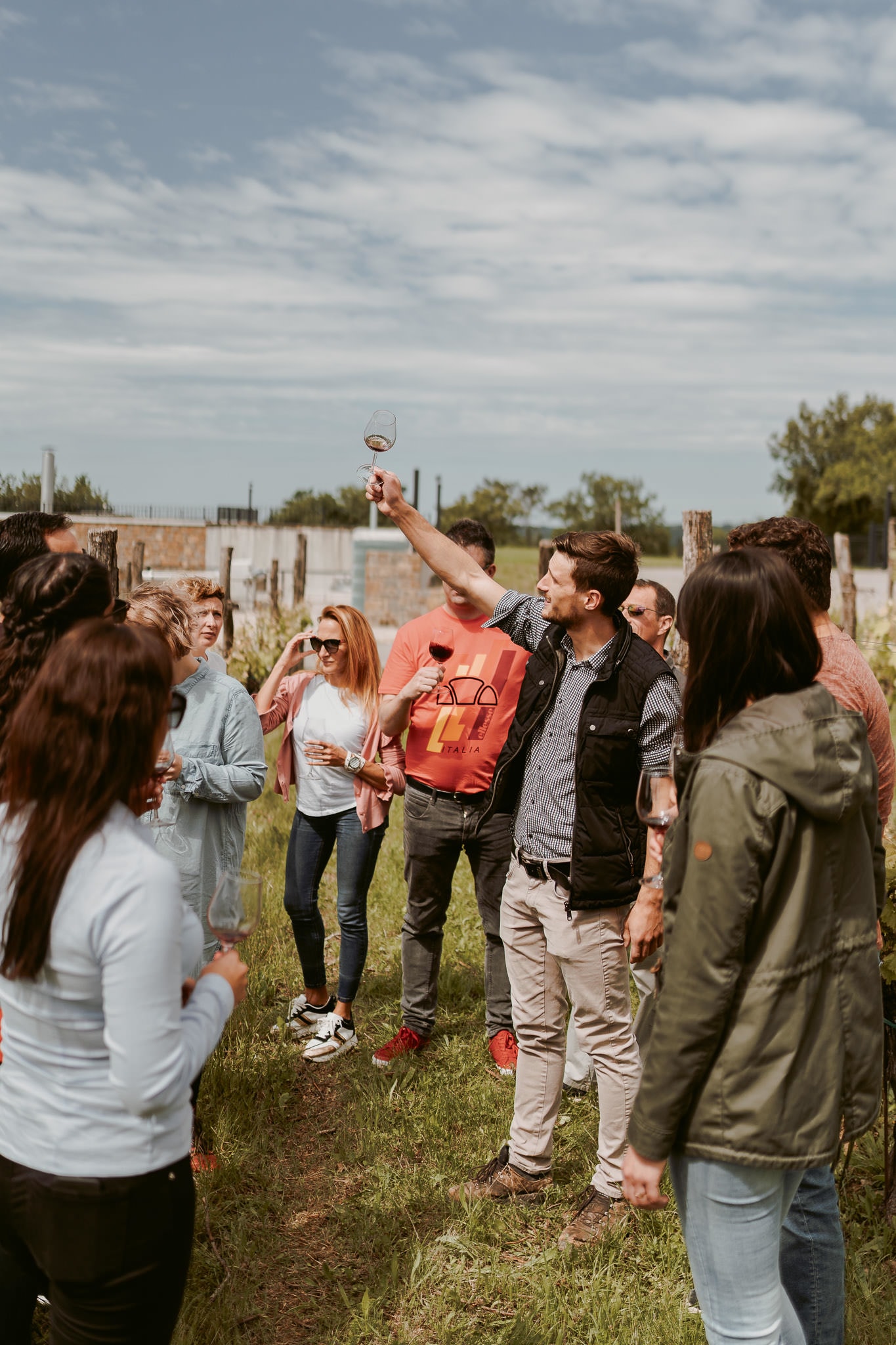 In Slovenia, expert sommeliers are in their plenty, but to get hold of one isn't always the easiest task when on holiday. A wine tour guide will introduce you to family-owned boutique winemakers who can give you a glimpse into their wine production and present you with all the interesting stories that come along with it. Another growing trend in Slovenia is the production of eco wines. Tourist farms serve them and they go exceptionally well with some exquisite local dishes.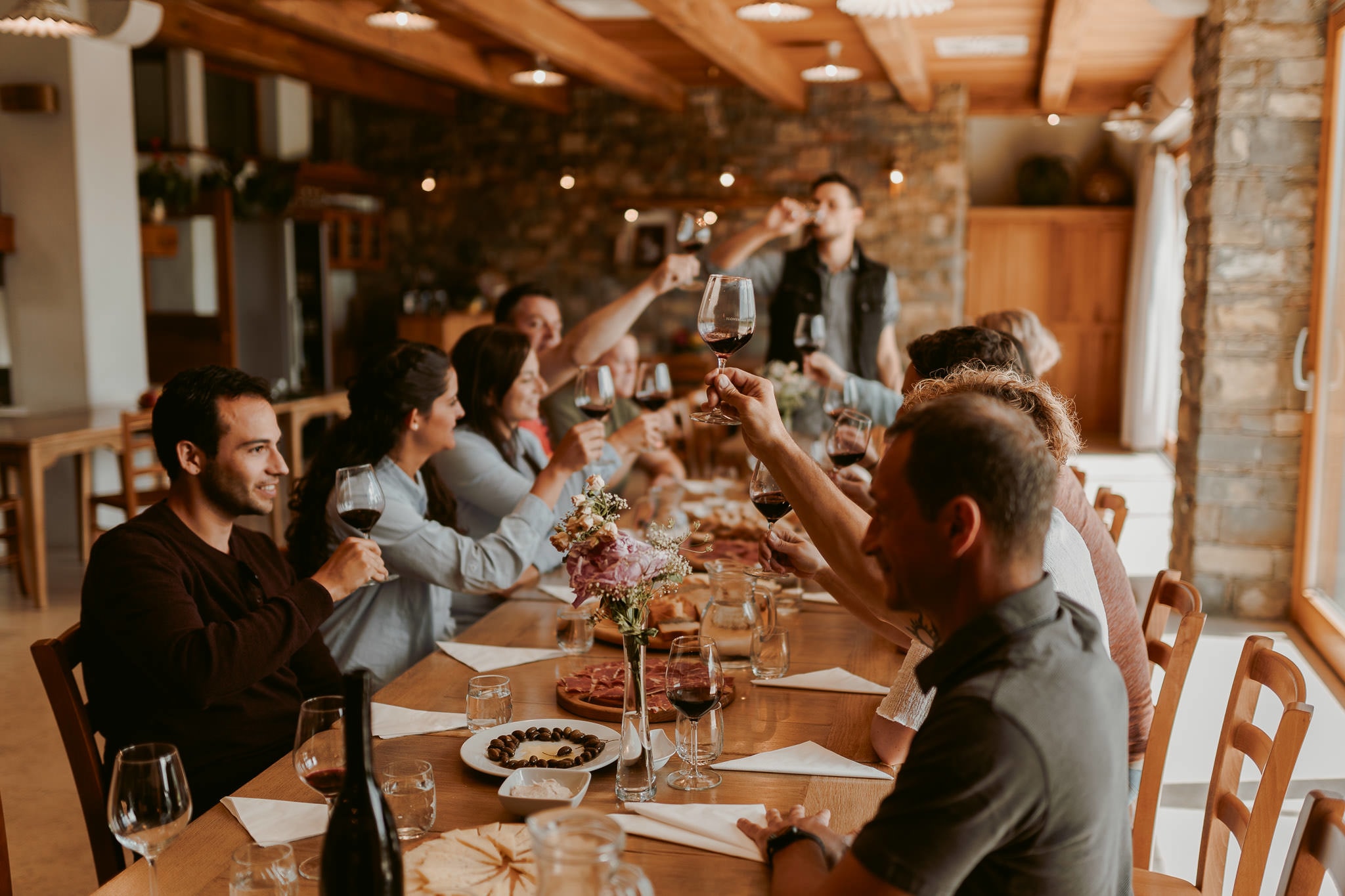 For future reference, these are the main Slovenian wines to watch out for are: Riesling, Šipon, Chardonnay, Modra Frankinja, Refošk (refosco), Rebula (Ribolla), Teran, Merlot, Malvasia, Cabernet Sauvignon, Vitovska, Zelen and others.
Join us on the Sunny Side of the Alps, soak up our natural and cultural heritage, and of course: Have a sip of wine. Cheers!
Sin comentarios